Grading and Packing Solutions
We have integrated grading and packing facilities to help farmers have high marketability of their produce. We are one of the first companies in Asia to introduce Greefa GeoSort III which is a fully automated grading & packing line from Netherlands. Facilities for Washing, Waxing & Drying are available and the fruit is graded according to Colour, Size, Quality & weight. We are also one of the first companies to have installed grading machines which are capable of grading Pears as well.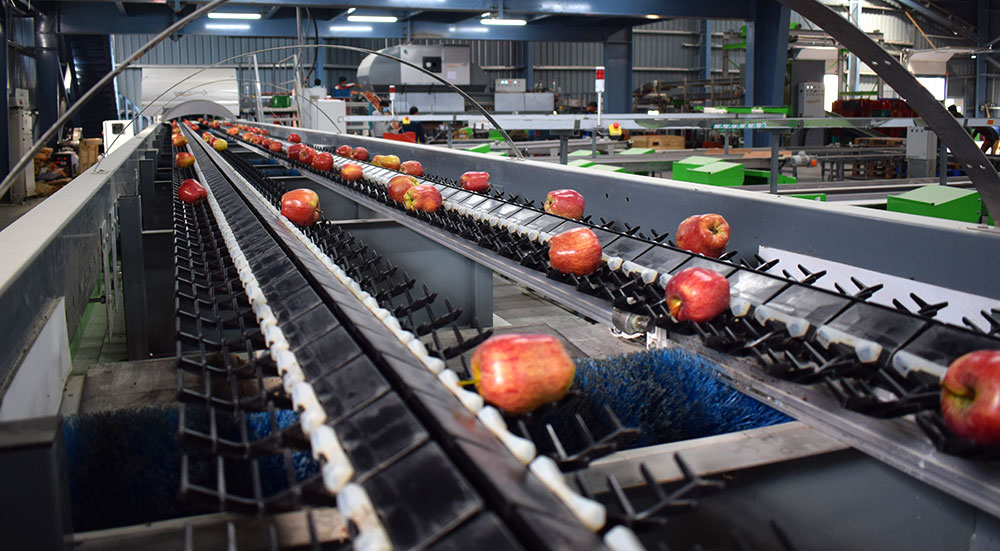 The grading lines are online and our team is well experienced to pack the produce as per international grading and packing standardization using the best quality packing material.